The Drain Company That Plumbers Call!
Rooter Plumber Ottawa
100% guarantee and among the most substantial warranties in the business!
From the first call to the clean up, we strive to make your experience the best it can be so you think of PenTech Plumbing & Drains the next time around.
No job is too big or too small, we've got you covered. No matter the time or day. We'll have an expert plumber at your property in no time!
Drain problems are our specialty. While many plumbing companies offer drain services, it can be that it is only an add-on to their main focus (plumbing). PenTech in contrast, has drains listed as our #1 Specialty!
Because of this, it is not uncommon for us to receive calls from customers who already had the general plumbers attend. Sometimes the company has failed to clear the blockage, or did clear it, and it blocked again shortly after. We even receive calls now and then from plumbing companies directly, who request our services in recognition of our abilities.
Drain clearing can seem pretty simple on the surface, and often getting water passing again is not that difficult. This is about where your typical "poke and run" drain call can end. However the methods and practices used can make a huge difference in how long that the drain will remain clear, whether or not the blockage will resurface somewhere else in the system and cause the same problem again – or worse. 
Water Damage is cited by some industry experts to be the #1 cause of home insurance claims. Sewage back ups, and fixture overflows are a significant factor in these statistics. 
The PenTech difference is that we follow a complete and thorough, 12 point system. Our 12 point system based on our vast experience in the field of drain clearing, care, and maintenance. This system implements the care, thoroughness, and professionalism that comes standard with each PenTech Service call.
While our affordable pricing is based on industry standards, we are absolutely focussed on providing the best value for every dollar spent. We will not be back for the same problem twice – 100% guaranteed!
Our system is only a part of our success with drains. A system is not much use without proper implementation. Our specialty trained, background checked and drug tested rooter plumber ensure the issue will be handled in the best long term interest of the customer. 
Finally, no drain job is done without a good and proper cleanup! While our floor protectors, and sheeting do most of the job, we will thoroughly clean up after every job and even disinfect our work area. We do not claim to be professional cleaners, but we do our best to come very close!
Our exceptional review rating is a direct result of our standards and our efforts at being the best there is, when it comes to residential drain services.
When it comes to rooter and handling drains, "the sure hand" is PenTech Plumbing!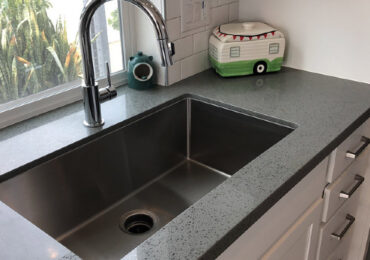 Drain Cleaning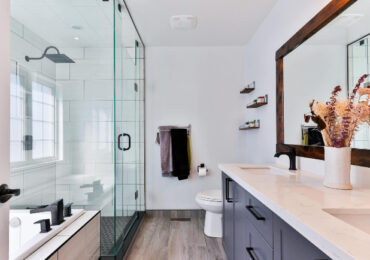 Plumbing Services
We love our clients and they love our work. Our team is very experienced in a full range of plumbing services. Read some of our reviews below.
Giving you guys 5-star for the Excellent service I received. Best thing I liked about them is that they take an ownership of their work and deliver the promise. Despite their busy schedule in such a short notice, Sam was able to send the plumber out to have our PRV (Pressure Reducing valve) replaced. Very Impressed! Keep up the good work!
We had sump pump issues on a holiday weekend and this company was quick to send out a technician. Sam was extremely professional and knowledgeable and clearly walked us through all of our repair and replacement options. He also went above and beyond in following Covid-19 safety protocols, which is very reassuring when someone performs work in our family home.
Sam with PenTech Mechanical helped upgrade the water tanks (and a lot of other "Plumbing stuff") at our business Luna Float in Garrison. He was amazing. Sam worked within our hours to ensure we didn't lose revenue. I was impressed how clean him and the space would be, super professional and efficient. I would highly recommend Sam and PenTech to anyone.
(Covid PPE compliant) Protective gear used • Maintaining distance • No-contact payments